May 17-19th - Annual Citywide Revival @ Mt. Zion
Psalm 70:4
Let all those that seek thee rejoice and be glad in thee and let such as love thy salvation say continually LET GOD BE MAGNIFIED
MEN's Day / Father's Day - June 19th
The Gospel, Min Floyd Wynn & Rev Scott Burgess speakers -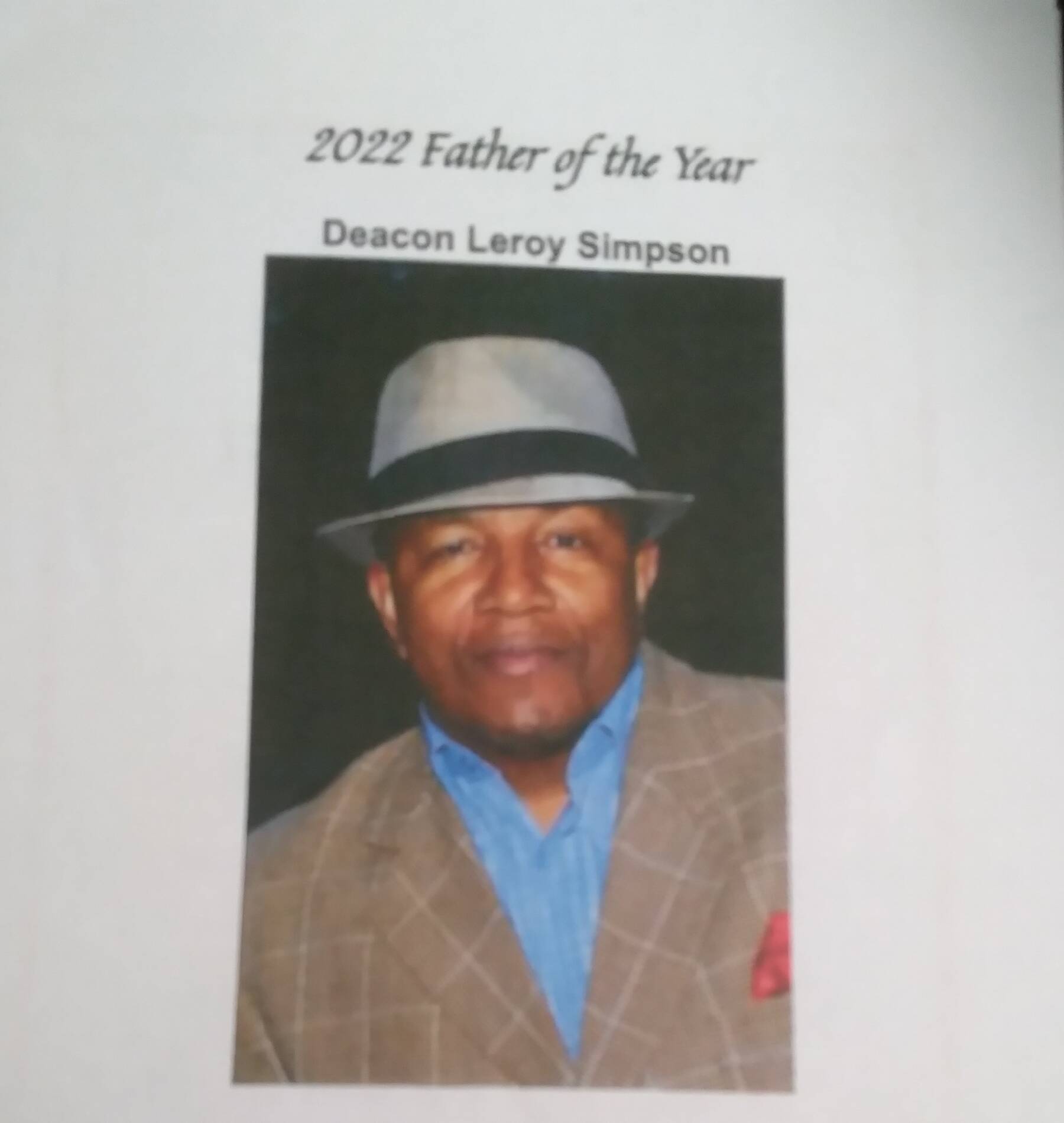 Deacon Eugene Galloway, presented Deacon Leroy Simpson with a placque for his exemplary- serving as a desirable model; representing the best of its kind.
The Love of a FATHER
...for his children is more than provision and protection, leadership and guidance----
it's a part of who we are, what we become, and the way we serve the Lord with our lives.
It is a strong and binding cord that runs through the fabric of our character....
and a rock we can stand on for courage and support and a foundation that lies securely beneath us.